A public seminar by M. Sc. (Environmental Management) [MEM] Alumni of the National University of Singapore. All are welcome. Pre-registration is required.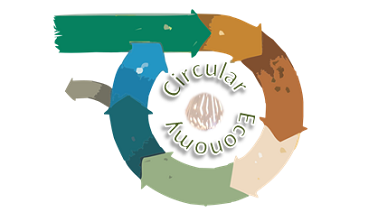 The Case for Circular Economy for Singapore & Beyond
SINGAPORE, 31 July 2017. In an increasing consumer-driven society, there is a need for a regenerative system to minimise resource input and waste, emission, and energy usage. This could be achieved by narrowing material and energy loops, if the concept of circular economy is upheld by businesses with the support of governments. How is Singapore and the rest of Asia addressing resource issues, what are the challenges faced and how can they be overcome?
The M. Sc. (Environmental Management) [MEM] Alumni of the National University of Singapore (NUS) is organising its annual public seminar on this topic. Join us for an informative session with experts and participate in a highly-engaging panel session.
Seminar Topic: The Case for Circular Economy for Singapore & Beyond
Date: Saturday, 26 August 2017
Time: 09.30 am – 1:00 pm
Venue: Shaw Foundation Alumni House Auditorium (level 2), NUS, 11 Kent Ridge Drive, Singapore 119244. Download location map here.
Fee: All are welcome. Free admission.
(Due to limited seating, please register early here.)
Programme
09:00 Registration and networking over tea & coffee
09:15 Live music performance by MEM alumni Nelson Lo & friends
09:30 Welcome Address by Prof. Lye Lin-Heng, Chair, MEM Program Management Committee & Director, Asia-Pacific Centre for Environmental Law (APCEL), Faculty of Law, NUS
10:00 Topic 1: "Circular Economy and Opportunities in Singapore" by Bay Meng Yi, National Environment Agency
The presentation covers the background and drivers of circular economy in the global context, and highlights the opportunities of circular economy in Singapore. The presentation would also include insights from the World Circular Economy Forum held in Finland in June 2017.
10:30 Topic 2: "Towards a Circular Economy for Singapore" by Eugene Tay, Zero Waste SG
This talk will introduce the concept of the circular economy, and share its current status in Singapore and what we can do to move towards a circular economy for Singapore.
11:00 Topic 3: "Circular Economy - A Home Furnishing Retailer's Perspective" by Dr. Lee Hui Mien, IKEA Southeast Asia
This talk presents how we are working towards a circular IKEA, where resources are used more efficiently in a cycle of repair, reuse and recycling.
11:30 Topic 4: "Waste to Wealth: The Circular Economy Advantage" by Laura Allen, Gone Adventurin
Today's linear 'take, make, dispose' economic model is a model that is reaching its physical limits. Not only is it a business loss, it is one of the biggest environmental challenges of our time. Let's look at waste as resource, and the value of the Circular Economy as opposed to a linear one.
12:00 Panel Discussion
12:30 Closing Address by Assoc. Prof. Sekhar Kondepudi, Director, MEM Programme
12:40 Lunch (vegetarian) & Networking
2 pm Farewell
Book Exchange
Participants are encouraged to bring along used books, magazines or CDs for exchange at the event, especially titles related to sustainability, nature and the environment.
About the Speakers
Bay Meng Yi, Assistant Director for Environmental Policy Protection Department, National Environment Agency
Meng Yi is the Assistant Director for Environmental Protection Policy Department. Meng Yi started his career as an Engineer in the National Environment Agency in the Waste and Resource Management Department in 2010 before moving on to the Ministry of Environment & Water Resources in 2012. He then took on the role of a policy officer and Special Assistant to Minister Grace Fu. He returned to National Environment Agency in 2015 and joined the Environmental Protection Policy Department. Meng Yi's main interest has been in promoting sustainable waste management in Singapore, leveraging on policy tools, such as regulation, economic assessment, design thinking and behaviour science". He graduated from National University of Singapore in 2009 with a Degree in Bachelor Engineering (Hons) in Chemical and Bio-molecular and a minor in Technopreneurship.
Eugene Tay, Zero Waste Singapore
Eugene Tay is the Executive Director of Zero Waste SG (http://www.zerowastesg.com), an NGO dedicated to help Singapore accelerate the shift towards zero waste and the circular economy. We promote education and engagement on the 3Rs among individuals; increase waste minimisation and recycling among businesses; and reduce specific waste such as plastic disposables and food waste. Zero Waste SG also manages the Circular Economy Singapore network (http://www.circularsg.com).
Dr. Lee Hui Mien, IKEA Southeast Asia
Dr Lee Hui Mien is the Head of Sustainability for IKEA Southeast Asia. She heads the sustainability department to strategize on integrating sustainability into everyday business. Prior to this, she was a research scientist working in the area of Sustainable Manufacturing. Trained in Circular Economy, she has been active in the environmental scene in Singapore. Currently, she serves as a member of the NEA Singapore Packaging Agreement governing board and the PUB Water Network Panel.
Laura Allen, Gone Adventurin
Laura Allen is the Co-Founder at -Gone Adventurin- a social enterprise that provides sustainability strategy, program execution and amplification through storytelling. Focused on driving the circular economy in Asia. Clients include Danone, DOLE, Unilever, P&G, InterOil, National Geographic Live, NTU & A*STAR. Laura is passionate about circular economy, waste management (and changing this to be all about materials), and the future of food.
For more information on this event, please email: nusmem@alummail.nus.edu.sg